Writing Your Narrative w. Tarell Alvin McCraney Episode number 10, with playwright, Tarrell Alvin McCraney
23 Aug 2020
Tarell Alvin McCraney on living freely: "I'm starting a new chapter where I try to live and be as free as possible rather than be chained to survival mode."
What makes a person become a writer? An Academy award-winning, playwright, actor and co-writer of the 2016 film 'Moonlight,' Tarell Alvin McCraney likens writing more as a survival instinct, rather than a calling. Growing up with a constant feeling that change was imminent, Tarell found a way to take hold of that narrative, and rewrite it.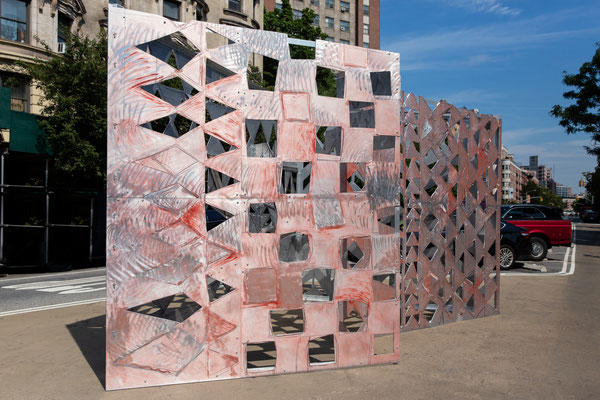 Tarell began writing the first draft of 'In Moonlight black boys look blue' which later became the source material for the Oscar-winning movie, "Moonlight" with director Barry Jenkins. He describes it as an effort of piecing together the scapes of memories that he had about who he was, who his mother thought he was, and who he could become. In January of 2019, his Tony and Drama Desk award-winning play, Choir Boy debuted on broadway, and later that year, he made his television debut as writer and executive producer of the critically acclaimed series, "David Makes Man" on Oprah's OWN network. In 2020, it won the prestigious Peabody Award, a first for the network. And lest he stops to catch his breath, Tarell also serves as the chair of the playwriting department at the Yale School Of Drama.
Here are some highlights…
On His Super Hero Story: "When you grow up knowing that, that shift, that change is ever-present and can fall one way or another, it's sorta something you begin to survive rather than live" (7:37)
On the Internal Journey: "If you look around and see change happening all the time and you can't imagine yourself in it, then you begin to write yourself into stories"
On the Power of Word and Text: "Words are powerfully limiting in that we are often grasping, throwing, pulling at, shaking up vocal sounds, to form, to shape, sometimes the unimaginable, the unquantifiable, the unpalatable things that are ephemeral feelings"
On the way, Spirit informs the Diaspora: "Because capitalism is the zeitgeist or spiritual animism of the United States, it interferes with a real look at spiritual and the understanding and investigation of that which is free"
On the Power of Naming Yourself: "That's what all religion, history, methodology, cosmology, are about trying to put some order to the world we live in through theses ideas of stories"
On the Idea of The Wounded Healer: "Empathy, If you too have been wounded, you know why it is necessary to heal"
On Advice to Young Writers: "There's moment's where you have to be still enough in what you're doing recognize when you are doing what's right for you and your work and your path"
Links we mention in the episode:
Tarell's Instagram: @octarell_again
David Makes Man on OWN: www.oprah.com
Thank you for tuning in! Please don't forget to rate, comment, subscribe and SHARE with a friend (@blackimaginationpodcast). Support this podcast: anchor.fm/blackimagination/support
Additional editorial content provided by Kalimah Small.